News
For the latest news you can find us on Facebook at
"Dyslexia House Medway"
The BDA is currently working with Highways England who need some dyslexic drivers to be interviewed (virtually) as part of a research project: 
They are looking for a range of people (age, gender, location i.e. rural or city, experience of and confidence in driving etc) and want to interview at the end of this month. 
If you might be interested in taking part, please contact Michelle Harris (BDA Volunteering Manager) ASAP. 
Further information will be sent to you once Michelle has received your expressions of interest. 
There has been mention of financial compensation too, but Michelle will confirm this with anyone who is interested.
The International Celebration of Dyslexia
took place on Saturday 30th October, we're pleased to let you know that the recordings are now live on the website: https://www.icd.world/
You can watch each session, including the discussion and Q&A, by scrolling down to our speakers and clicking on the play button featured to the right in each of the boxes which also has their speakers/ session info. So if you missed out, or you'd like to revisit a session or share these with someone you feel might be interested/benefit from them, you can do so in your own time.
The British Dyslexia Association has a new acting CEO Gillian Ashley.
Dyslexia House Association's 2021 AGM 15th September on Zoom
Ten people attended our AGM on Zoom. Sam Rapp our chairman said that due to Covid we had not been able to organise any events this year but with the lifting of restrictions she hoped that in the coming year will be able to offer a range of activities, from face-to-face meetings, Zoom meetings and Webinars.
It is with great sadness we have to report the passing of our Treasurer Penny Modena. Penny, although a tiny lady filled the room with her bubbly personality and great sense of humour. She will be sadly missed.
The winners of the Dyslexia and Me Competition were announced at the GlassBox Theatre on the 12th October
Congratulations to the following winners
7 - 11 Years
Art Olivia Cox Dyslexia - Penguins
Literacy Kitty McManigan - Playtime
13 -18 Years
Art Sophie Price - Unlock your full Potential
Adult
Literacy Jorden Biddulph - See I what is Jumbled
CONGRATULATIONS !
Thank you all for your lovely entries to the "Positive about Dyslexia" competition. The judges have now made their decisions.
The prize winners are:
Under 16's
Iris Hehir (age 9)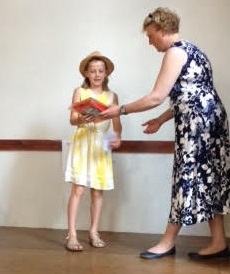 Click here to read Iris's poem
Adults:
Sam Rapp (Written category) poem "Dyslexic I am"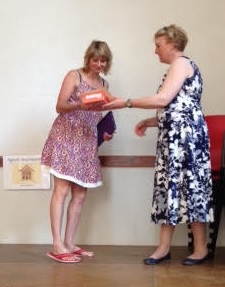 John Dove (Art category) for poster.
Click here to see John's poster
Commendations:
Monty Vick
Chris Brown
The prizes of Kindle Fires were presented at our AGM by Helen Boden, CEO of the British Dyslexia Association.
Shows
TES SEN Show Design Centre London 11th and 12th October 2024

Bett Exhibition and Education Show 24th to 26th January 2021 Excel .
http://www.bettshow.com